MINIVINO Rosé
MINIVINO is ready to enjoy straight from the cute cup, recycle once you've had your MINIVINO MINI-moment.
Available in Italian Merlot, Chardonnay and Rosé, it is perfect to enjoy at outdoor occasions such as picnics, BBQ's, and small garden gatherings. A convenient, lightweight, portable and robust format, choose MINIVINO for your MINI wine moment.
TASTING NOTES
Apple, strawberry and red currant aromas with a fresh lively character.
FOOD MATCHING
Delightful served chilled on its own or with salads, cold meat and pizza.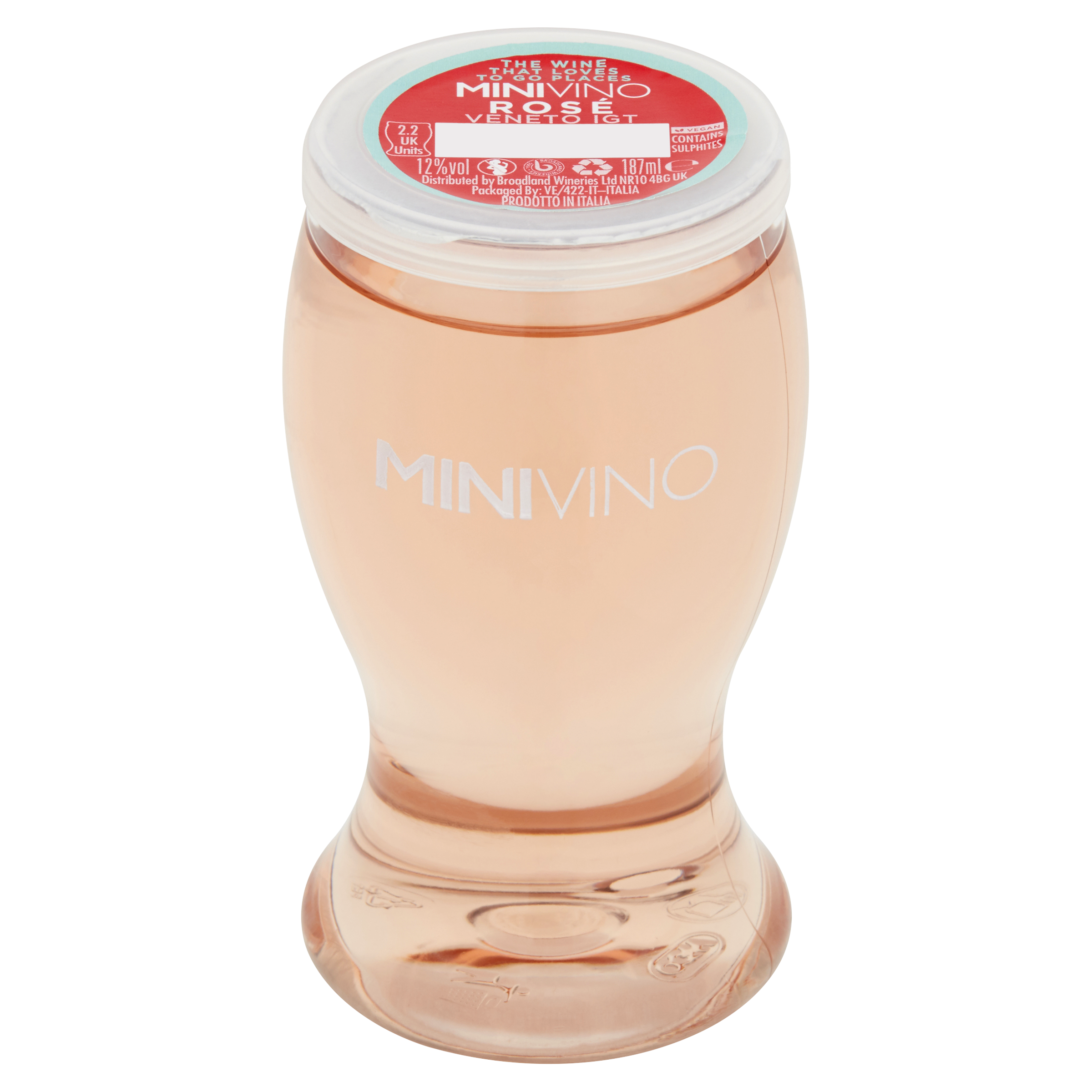 GRAPE: Blend
TYPE: Rose
REGION: IGP, Veneto, Italy
ABV: 12.0%
FORMAT: 18.7cl
SUITABILITY : Vegans
ALLERGENS: Contains sulphites
MINIVINO is a brand of Broadland Drinks who works closely with its customers to develop long-term relationships to offer you the best in class. Our superior service, quality and value means we provide the best products through the right channels.