MINIVINO Rosé
MINIVINO is an innovative ready to drink format that is glass free, reusable and recyclable.
MINIVINO cups are already in an easily recyclable RPET format, made from 25% recycled material that can still be recycled.
Available in Italian Merlot, Chardonnay and Rosé, it is perfect for on the go for glass free events, picnics, BBQ's, and garden gatherings. A convenient, lightweight, portable and robust packaging format, MINIVINO can be enjoyed at any time or place.
MINIVINO is quick to serve at sports events or festivals where glassware is not permitted and customers need to be served quickly and efficiently.
TASTING NOTES
Apple, strawberry and red currant aromas with a fresh lively character.
FOOD MATCHING
Delightful served chilled on its own or with salads, cold meat and pizza.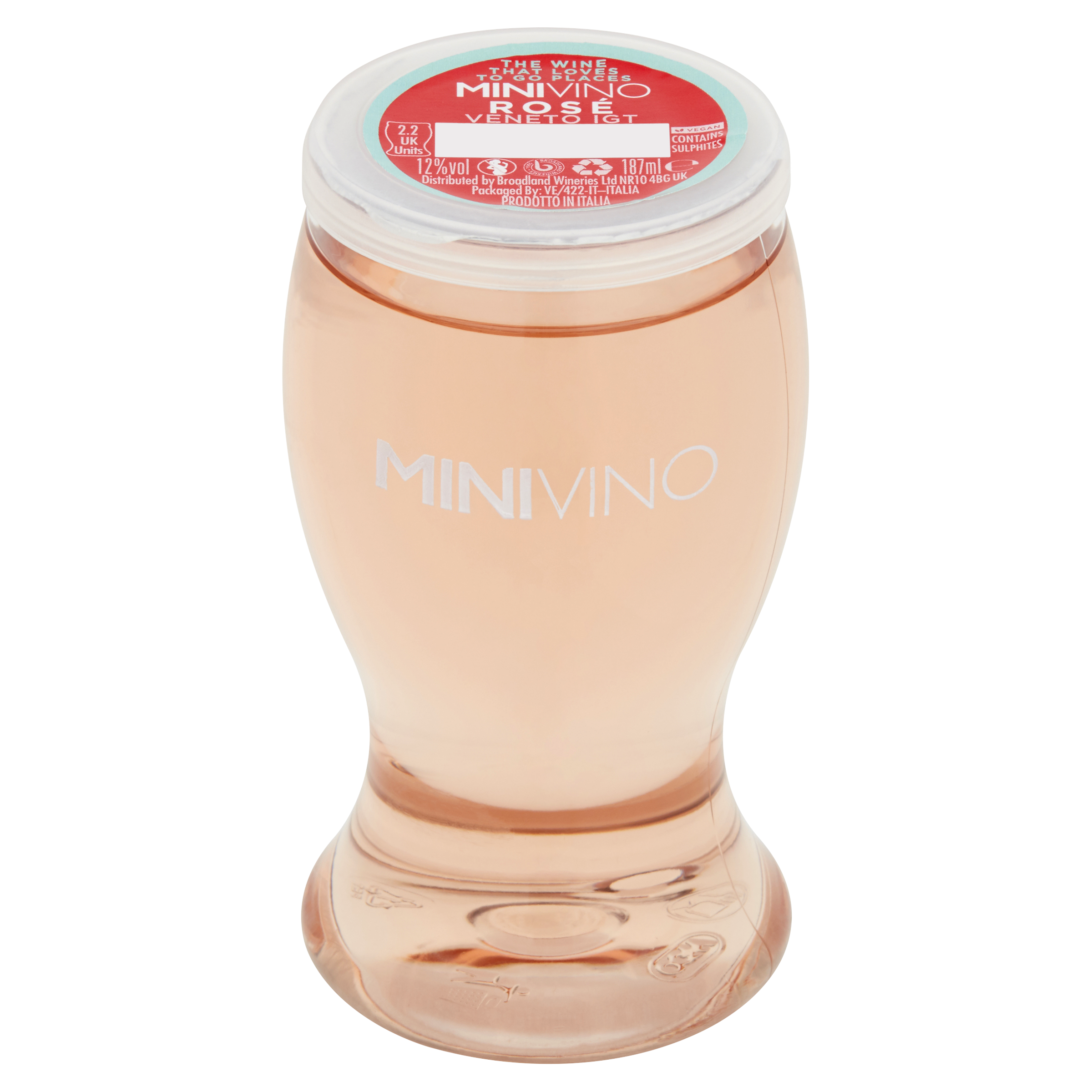 GRAPE: Blend
TYPE: Rose
REGION: IGP, Veneto, Italy
ABV: 12.0%
FORMAT: 18.7cl
SUITABILITY : Vegans
ALLERGENS: Contains sulphites
MINIVINO is a brand of Broadland Drinks who works closely with its customers to develop long-term relationships to offer you the best in class. Our superior service, quality and value means we provide the best products through the right channels.